Realising Tottenham Pavilion is no mean feat – it simply wouldn't be achieved without the passion and generosity of partners, sponsors, funders and champions.
London Festival of Architecture
Including the build phase and the launch of Tottenham Pavilion in their 2020 programme was a massive boost for all involved. It recognises the importance of this project and, more importantly, gives everyone involved access to an international audience.
Spaces for Creatives
The main landlord of Harringay Warehouse District his supporting the project in kind. Covering the costs of preparing the site, making sure it is safe for volunteers and people who will use the Tottenham Pavilion.
West Creative
Creative agency, West Creative, started its life in the warehouse district. They are supporting the project with in kind support to develop and run this website.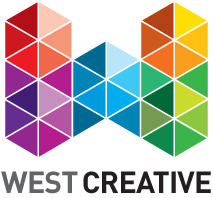 e-architect
One of the world's largest architecture websites with around 27,000 pages across of resources has given Tottenham Pavilion inkind profile to advertise the competition. This helps promote the opportunity to the widest possible audience.
Get profile.
1.6m passersby
10,000 participants
International reach
Estimated figures based on published evidence and previous events. London Festival of Architecture has an international audience.
Enhance Brand.
Get direct association with fresh talent, creativity and a project open to all.
Claim your part in creating a placemaking destination in a deprived area.
Neighbouring Woodberry Down estate is located in the top 3% of the most deprived area in England and Wales.
Interested in partnering with us?

Get in touch.